Wenara Wana
It is located between the village of Padang Tegal and Nyuh Yellow, Ubud District, District of Gianyar, exactly 26 km from the city of Denpasar. Opening hours from 08 o'clock in the morning until 18:00 at night. The entry price is quite affordable at Rp 20,000 to Rp 40,000 domestic and for foreign tourists.
In the area of ​​Gianyar or just about 26 km from the capital Denpasar, there is a small forest frequented by the tourists to see the funny behavior of hundreds of monkeys who inhabited the small forest. Monkeys were quite tame and can be invited to play actively by visitors who come to this tourist area. Besides inhabited by hundreds of monkeys, small forest is also used as the village cemetery where pretty sacred place.
there's no reason not to make this site as your excursions when to Bali because quite complete. Here you can see the monkeys are funny, witty sometimes a little naughty, too, can see the tombs of the ancestors of the Balinese people and their temple building throbbing with Balinese architecture. And when the right time can be seen occasionally complete with a ceremony in the temple (temple) and cremation (cremation).
Wenara Wana also often referred to as the Ubud Monkey Forest. This location is a nature reserve and temple complex in which there are approximately 340 long-tailed macaques. Apes consisted of 32 adult males, 19 young males, 77 adult females, 122 juvenile and 54 infants tailed macaques. There also exist at least four groups of monkeys that occupy different locations in the park.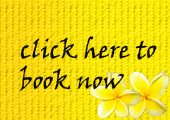 The number of visitors per month is pretty fantastic because it can reach 10,000 people. The extent of Ubud Monkey Forest is estimated to 27 acres and contains at least 115 species of trees are diverse. In addition, there is a temple called Pura Dalem Agung Temple Padangtegal which also serve as the source of holiness for the people of Bali because it is often used as a ceremonial and religious.
Do not worry if you come to Bali and do not know where to rent a cheap car ...
click here for a solution ..